Today marks my 6 year wedding anniversary to the love of my life, Lee.
6 years ago today, we married on a mild October Saturday, and then honeymooned in the Great Smokey Mtns, in Tennessee.
I guess I could share some photos, huh?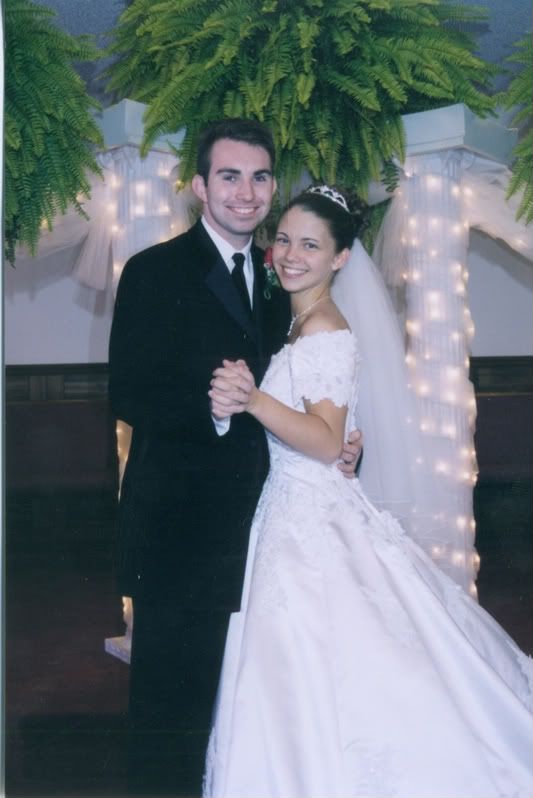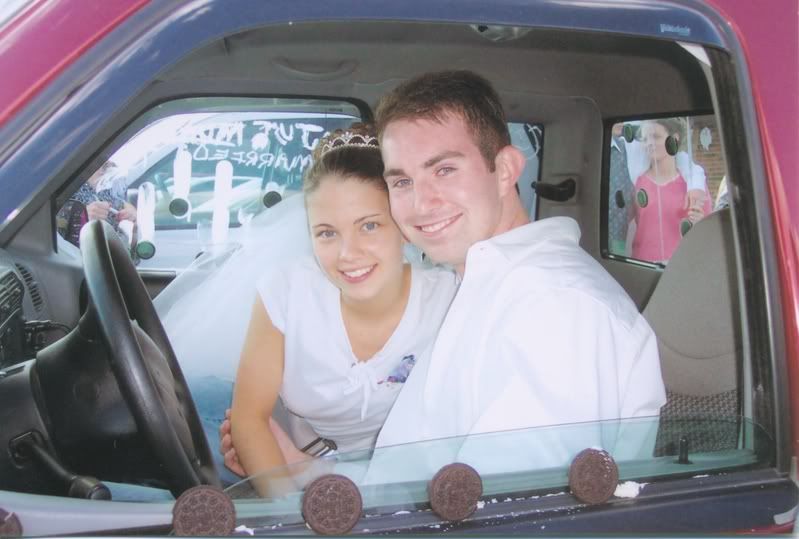 We took the boys with us this morning into town and ate breakfast at Hardees, then off to Home Depot we went, to get mums for the front of the house and some lumber to finish off my hubby's new work-bench in the garage and to add a railing on the back porch to hide some rope lighting.
After coming back from town, we all took naps, and that was a blessing. Usually at least one of us doesn't get to nap if everyone else is!
Tonight we have church, where Gabriel will most likely get to hold the basket (and get a dollar from every family), since his birthday is Thursday. This time of year is soooo busy for us, between all the birthdays and our anniversary!